The performance of
open-loop
coolers varies widely depending on the builder's configuration choices, and most are sold as individual components or base kits designed for further customization. Reliability of these systems is dependent upon installation skill or, as was the case with newsman Niels' first installation, making sure everything fit and was connected properly.
Closed-loop
designs seal the liquid inside to prevent leaks and reduce maintenance, while open loops allow builders to cool multiple components from a single radiator. Beyond being suitable to more builders for the lack of leaks, a lack of customization makes closed-loop coolers easy to rate. While larger coolers tend to provide better performance, different models of the same or similar radiator size can perform dissimilarly based on materials, cooling fin and water channel design, fan design, pump design and the speed of those moving parts.
Combining the flexibility of removable hoses with integrated reservoirs, hybrid loop kits ship sealed from the factory, but can be opened by enthusiastic builders to add additional components. We test these in the same manner as closed loop coolers.
Best Double 140mm Closed-Loop Liquid CPU Coolers

Swiftech H240 X2
With a name that means two by 140, Swiftech's H240 X2 pre-filled kit is designed to be opened up and extended in series to a graphics cooling water block, should its user decide to advance his skills a little. Buyers who like to customize their lighting will be very pleased with its RGB lighting controller, which can be extended beyond the provided reservoir and CPU water block lighting. A little bonus comes in the form of a fan hub that uses the CPU PWM signal to modulate power coming directly from the power supply.
Swiftech's pump-radiator combos are designed to work as intakes, with fans mounted next to an integrated pump that sticks out above the radiator. Our test platform isn't designed for that orientation, yet the H240 X2 still managed to put up some fairly strong performance data. Performance that overcomes our test platform's limitations, RGB lighting, and auxiliary power extension from the CPU PWM signal is a lot of technology to put into a $150 product, hence our stamp of approval.
NZXT Kraken X61
Bundled with a USB-interface control software, cooled with a pair of relatively quiet 120mm fans, and powered from an SATA power cable, NZXT's Kraken X61 had the lowest temperature and best cooling to noise ratio in our LGA 2011-v3 overclocked Haswell-E test. It lost the value award to a three-pound heat sink, but the extra parts needed to move the radiator off the board do cost money. Because the competing "huge air" cooler was much cheaper, NZXT was forced to accept the less-enthusiastic "Approved Award" for a Kraken X61 that, in our opinion, is actually better for performance enthusiasts.
Best Double 120mm Closed-Loop Liquid CPU Coolers

ID-Cooling Frostflow 240L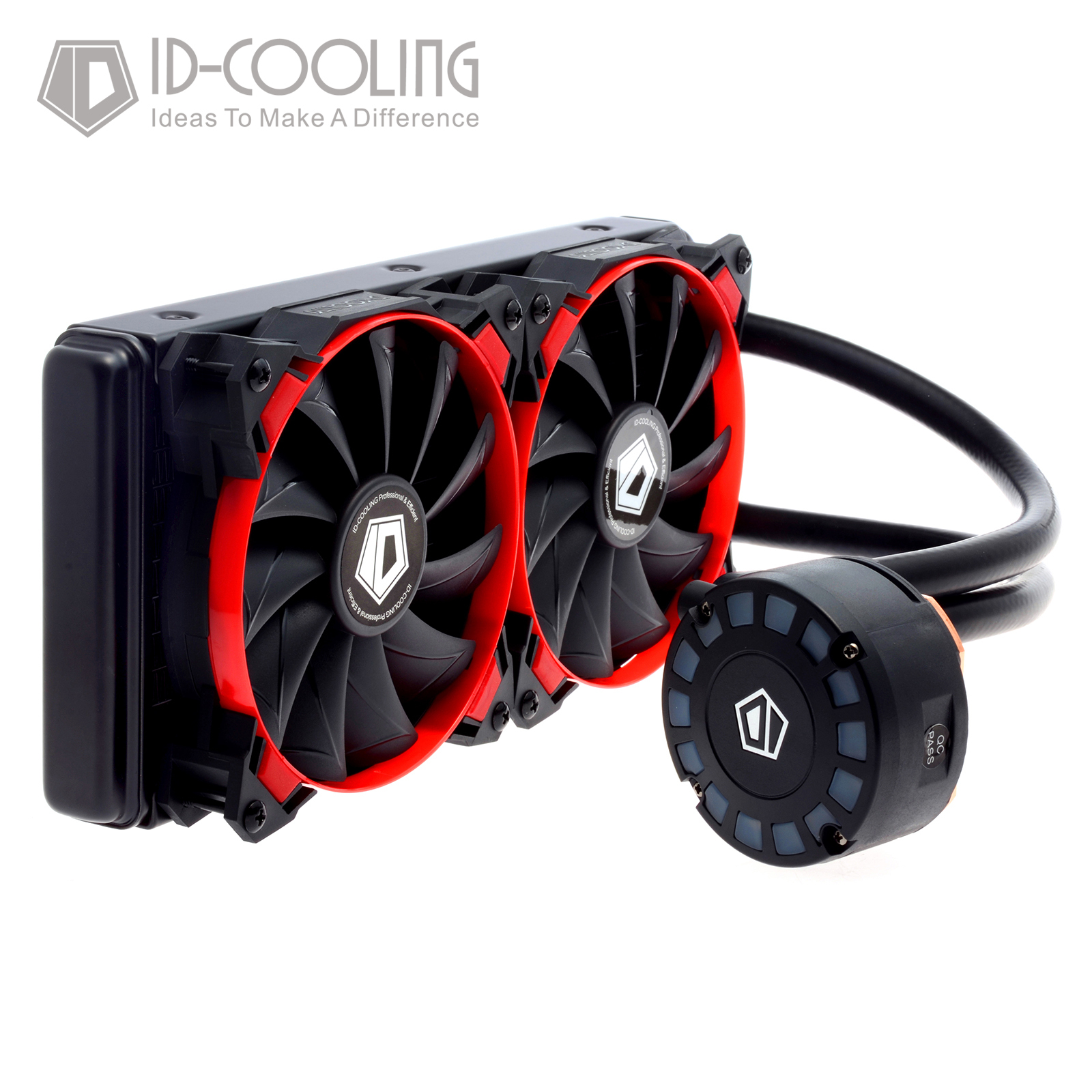 The Frostflow 240L delivered the best cooling of any recently-reviewed Double 120mm closed-loop system in a competition that wasn't really even close, and went on to take second place in noise level. That combination gives ID-Cooling's part a significant lead in overall performance, while a moderate price gives it nearly double the performance-to-price ratio of competitors. Brilliant!
Corsair H100i
The most powerful and potentially noisiest cooler of our big 2012 roundup, the comparison of cooling-to-noise put Corsair's H100i in the winners box among double-fan (width) competitors. The first liquid cooler we tested to use SATA power to drive the pump an fan, the H100i has remained a vender favorite long enough to retain a relatively high-value sub-$100 price. Periodic firmware updates continue to provide H100i users a good range of cooling profile options through included CorsairLink software.
Founder





Posts

: 38


Points

: 106


Reputation

: 0


Join date

: 2016-09-11



I hope liquid becomes standard in the future, fans are a pain since they get dirty.
Newbie





Posts

: 15


Points

: 19


Reputation

: 0


Join date

: 2016-09-17



---
Permissions in this forum:
You
cannot
reply to topics in this forum